Main content starts here, tab to start navigating
About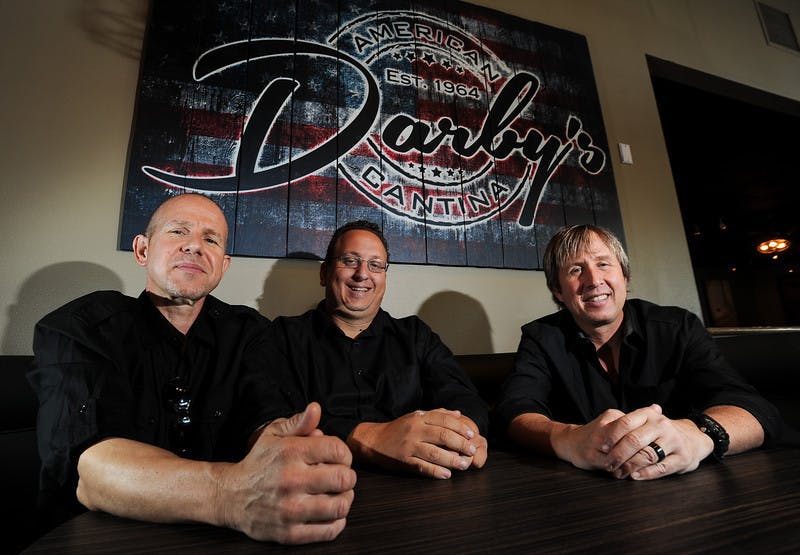 Welcome to Darby's American Cantina
Darby's American Cantina is the brainchild of Jon Darby. Jon started in the bar | restaurant business in early 1992 as a bar back in Hollywood at a club called "Club Maxx" owned by Sylvester Stallone and Dolph Lundgren. He was quickly promoted to bartender. He got a call from his mom in late 1992 to help out at her restaurant Celebrities Food & Spirits a couple of days a week.
One thing led to another and Jon slowly took over the reins at Celebrities. After losing the lease at Celebrities in 1999, Jon bought a restaurant around the corner, remodeled it and renamed it Celebrities Sports Grill. He remained there until 2012 when he decided to sell and look for something different. In mid-2013 Jon approached the owner of a restaurant in Redlands and worked a deal to purchase it.
Knowing exactly what he wanted to do he partnered with his brother Jim Darby and cousin Brian Pinkus and in October shut down their newly acquired restaurant and started transforming it into Darby's. On New Year's Eve, they opened the doors to the brand-new Darby's American Cantina!